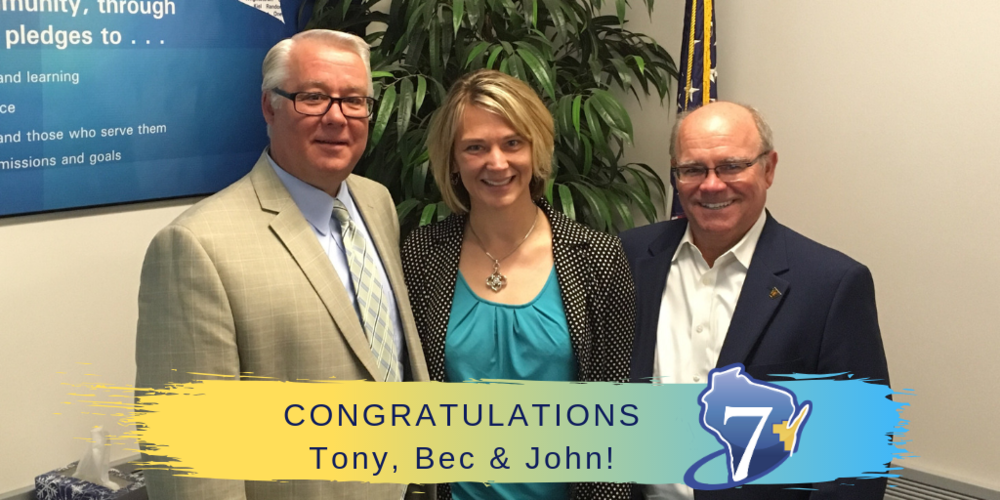 The C7 PAC Congratulates Tony, Bec & John!
CESA 7
Thursday, May 02, 2019
A day of recognition at the C7 PAC Meeting! We celebrate the work and commitment of Tony Butturini of Reedsville Public Schools, Bec Kurzynske of Pulaski Community School District, and John Zegers of School District of West De Pere as they move on to new adventures. Thank you for your dedication to education!