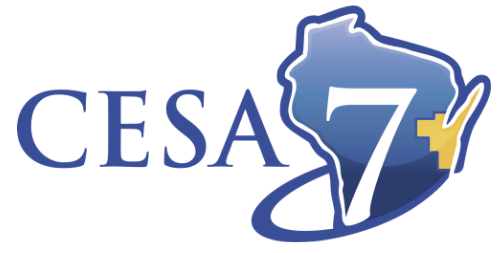 CESA 7 CAREER OPPORTUNITIES
A trusted educational leader for over half a century, CESA 7 supports school districts in preparing students to be college, career, and life ready by providing high-quality and innovative services delivered by recognized experts. People are the core of everything we do. We are a community of educators striving toward the same goal of preparing students to be next-level ready with talented people, innovative solutions, and a passion for our work.
Grow your career with CESA 7, where we build relationships and systems, connect and lead conversations, and provide expertise in our services. If you are passionate about helping educators and relentlessly pursuing their success, we want you on our CESA 7 team!

DIRECTOR OF SPECIAL EDUCATION New!
LEARNING FOR INDEPENDENCE COORDINATOR New!
AFTER-SCHOOL PROGRAM 21ST CENTURY COMMUNITY LEARNING CENTER (CLC) PROGRAM ASSISTANT
Please reach out to our Human Resources department if you have any questions about becoming a member of the CESA 7 team; we look forward to hearing from you! hr@cesa7.org